At first it seemed like a normal 9-year-old hug, arms snuggled around my waist and a precious little head at my chest. I have experienced maybe a hundred times a similar hug from one of my own, when they were much younger and shorter. A few moments into this embrace, I noticed Mariana's hug was different. She hugged me so tightly and intensely, I think we both wanted it to last forever.
We were in her community to help build a larger house for her family. The new home is a 3-room prefabricated dwelling that we carried up the mountain in sections and assembled at the top. Roofing and electricity were added and then we painted it the signature colors of purple and turquoise. This new home would now allow Mariana to live with all her siblings. Up until this point, they had been separated.
Her hug was one of sincere gratitude…I was the lucky recipient. The gratitude is really aimed at the organization, Make a Miracle Today. Their mission is to bring hope and change to San Juan de Lurigancho, Peru by working to transform lives through education, scholarship, housing, and community projects.
Several other Coelho's and I were there on a one-day Positive Impact collaboration. We often hear our leader's talk about the difference between a traveler and a tourist. This experience really cemented the concept for me. I heard others talk about loving this PI experience as much as Machu Picchu and Rainbow Mountain, just visited days before. I felt the same.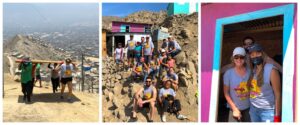 We were blessed to interact with the organization's founder and some of the volunteers, sharing a delicious home-cooked Peruvian lunch, family-style. And as mentioned, we also had the opportunity to engage with the beneficiary family, working alongside with them, and then participating in a blessing of the home ceremony. Every one of us was teary-eyed as we heard the mother of the home speak of her good fortune and gratitude especially now being able to have her family together under one roof. It was so meaningful and the very reason I chose to do something like this program. We are not here to just see the Wonders but to really engage – it's traveler magic and I love it!
More Peruvian magic included a cooking class with a local Lima chef as he explored with us the flavors and history of Peruvian cuisine, and why the county boasts its title of the culinary capital of Latin American. We learned how to make two classics, ceviche and lomo saltado. I unfortunately missed the Peru Family BBQ, but many others enjoyed that as well.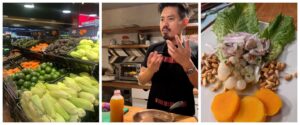 Earlier in the month, several of us were lucky enough to grab a spontaneous reservation and the #1 Restaurant in South America – Central. Lucky for us, the reservation was at 1 pm as we were there for 4+ hours for an exceptional tasting menu of 14 courses (with beverages) all integrating the indigenous Peruvian ingredients from below, at, and above sea level. The restaurant is owned by a younger couple, the female counterpart claims the title of the Best Female Chef in the World. It was an exquisite experience that touched all my senses. I am not sure if this classifies as a Tourist or a Traveler Moment, regardless, this too was an enchanting, marvelous experience. The Peruvian Cuisine stole my foodie heart!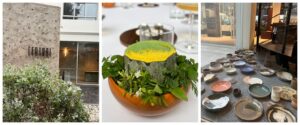 As the group rapidly healed from all the illnesses, most of us got to go to Cusco, a city in the Peruvian Andes, once capital of the Inca Empire known for its Spanish Colonial Architecture. From there we experienced one of the 7 Wonders of the World – Machu Picchu! There were several methods of travel between Cusco and MP, including vans, buses, trains, bikes, and rafts – all promising exquisite adventures even before getting to the prized ruins. Next was Rainbow Mountain famed for its natural mineral sediment multi-colored striped beauty. We participated in an offering to Pachamama ceremony by a local Shaman and enjoyed a meal cooked in the traditional Inca Empire method entirely underground; pachamanca.
Our first month as Remotes was jam-packed and satisfied all my cravings of breaking out of my norms. New friends, new flavors, more flexibility, more compassion, and less attachment just to name a few.
Let's see what Columbia brings!
Click HERE if you would like to donate to Make a Miracle and help more families like Mariana's have a home of their own.
Kathy Elliott is a recent empty-nester and entrepreneur who shares her stories of a year-long journey around the world with 23 strangers. Follow along to discover the insights, wisdom, and understanding she gains from the adventure. Follow Kathy at IG @iamkathyelliott.