"Sacred Activism for Peacemaking and Ending Violence"
Rachel Mann, PhD is a sacred activist whose work centers on ending violence.
Sacred Story
I have a vivid memory as a young child watching on the evening news the numbers of dead and wounded in the Vietnam War. I said to my father one night, "Daddy, why are people killing one another? Why is there war? And what about the animals? Can't we just give the other side money to make it stop?" So began a lifelong journey to meet a soul's calling to help people and the planet heal from unending cycles of transgenerational violence in all its forms.
This led me to study Russia and the former Soviet Union from the age of 15 to 30—in particular, how authoritarian oppression effects the soul and psyche of its victims. Back then, during the Cold War, the words and terms "trauma" and "PTSD" were not well known. It took me a few years after finishing my PhD in Slavic Languages and Literatures (with a major in folklore and a minor in anthropology) to discover the emerging interdisciplinary field of trauma and violence studies and to intensive research on violence, trauma, spirituality, and healing.
In the meantime, in a powerful life-changing moment, I met my Cherokee teacher, Venerable Dhyani Ywahoo, in my early 30s. The Native American teachings blew my heart open. From there, I was led by the Spirits on a fascinating and now lifelong journey into studying and teaching on the mystical wisdom traditions that have been shared by many Native American teachers to non-Natives. Within them were the luminous gems about how to heal and build inner and outer peace. I am deeply grateful to them and continue to enjoy the journey!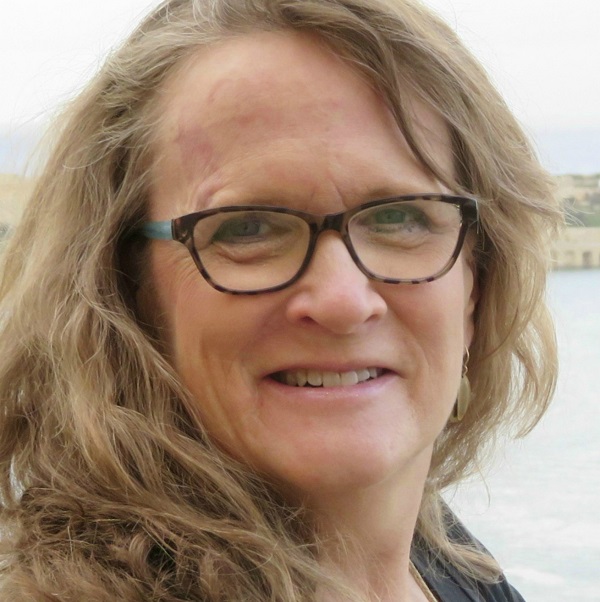 Rachel Mann is a sacred activist, social scientist, shamanic healer, and spiritual mentor who has had a lifelong passion for fostering individual and planetary healing and transformation.  Her work is drawn from four streams in her life over 35+ years: 1) Her study with wisdom teachers of Buddhism, Native American spirituality, western shamanism, and the spiritual cosmology of the indigenous peoples of Peru; 2) Her journey of healing from PTSD from the trauma of growing up with a mother with Narcissistic Personality Disorder; 3) Her academic, interdisciplinary research and teaching on violence, trauma, healing, and spirituality; 4) Her work since 2007 using shamanic energy medicine to help over 2000 clients from around the world.  Rachel keeps a deep earth-inspired, heart-grounded, soul-awakened, and spirit-activated spiritual practice that she passionately shares with students who wish to heal themselves and the planet.
Rachel is currently a member of the faculty in the MA programs for Transpersonal Psychology and Mindful Leadership at Atlantic University (atlanticuniv.edu), affiliated with the Edgar Cayce Association for Research and Enlightenment (www.edgarcayce.org). She teaches courses on Peacebuilding, Earth Stewardship, and Shamanic Studies. Her writing on technology, healing, violence, and peace have been published in magazines and journals, including Spirituality & Health Magazine and Wildfire.
In all her work, Rachel seeks to provide a mystical pathway to link spirituality to activism on behalf of progressive causes. She has a special passion for ending racism and violence, for supporting human rights, and peacebuilding. She wishes to call forth those who carry this passionate vision and medicine of personal and global transformation within them. Find out more at rachelmannphd.com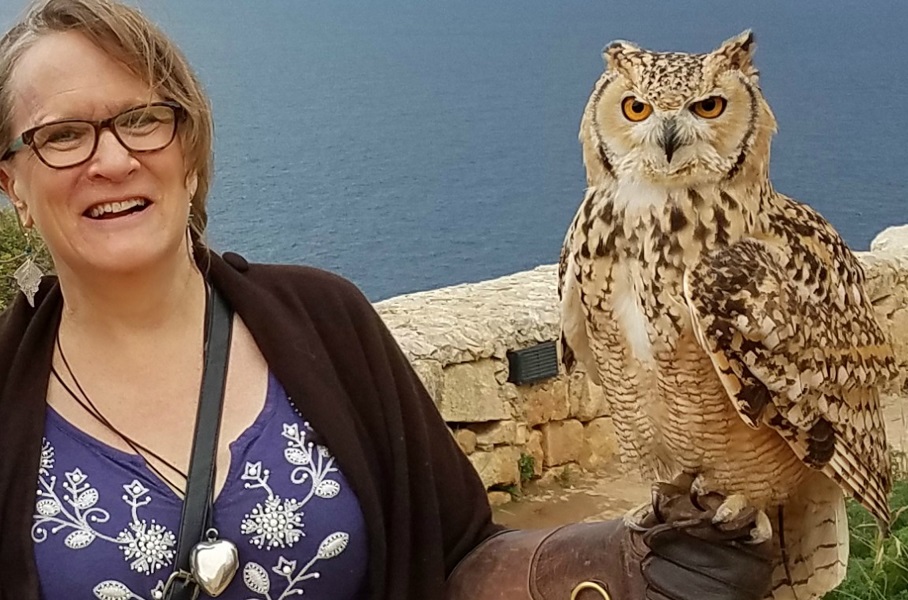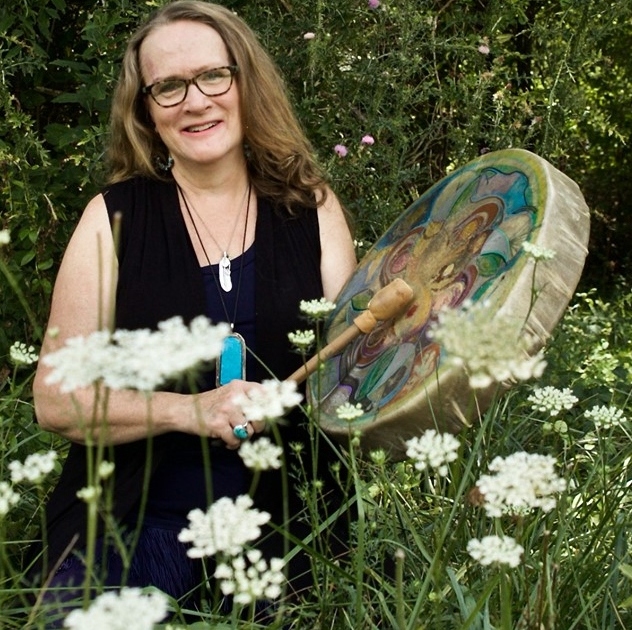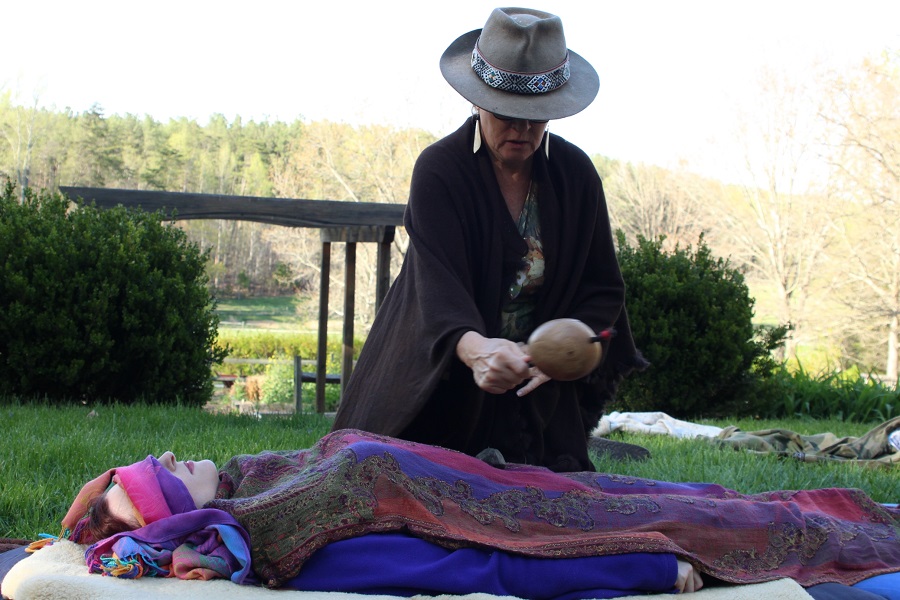 FUN FACTS:
Rachel is a big Star Trek and Lord of the Rings (both the books and the films) fan.
She has lived passionately all her life with various cats and dogs and has a particular fondness for Great Pyrenees and Pugs. She takes her dogs wherever she goes and her motto is: "Can't live without dogs."
She is a great cook with a preference for Italian, Indian, and Mexican-inspired and spicey dishes. Rachel feeds her friends regularly, much to their delight.