"Woman That Speaks From The Heart"
Karuna is a devoted yogi, mother, teacher, actress, radio host, and magazine editor.
Sacred Story
The many faces of Karuna: Caroline, Carrie, Rev. Karuna, Livpreet Kaur — the story, the journey, continues – Chante Eton Wowgla Ka Win ("Woman that Speaks from the Heart", as a Lakota Pipe Carrier). The many names met me exactly where I was in my life at the time, and each was a step of the way.
Caroline, and "Carrie" (my nickname) coming from the Colorado Rockies, being brought up in the mountains at a very high altitude gave me insight to stamina and vitality in it purest form.
Going into my modeling career starting in Paris, New York and London gave me travel and wisdom, knowledge of people, places and material wealth.
India brought compassion ("Karuna" the name given to me in Varanasi) and the journey into Yoga and devotion began. Following the Kundalini Yoga tradition brought LivpreetKaur ("one pointed devotion to God"). My love is to serve and help people find their truth too. Adding to the adventure, I live on top of a mountain and steward 150 acres of land. I offer my heart and soul to mother earth everyday in gratitude, and all this is what I share.
Karuna is a devoted mother, teacher, actress, radio host and magazine editor. She brings her own unique light of compassion, enthusiasm and pure joy to international yoga and as a producer of inspired heartfelt sacred events including yoga, music and dance. As Host Editor of Light on Light Magazine, and on the Host Team of The Convergence series on VoiceAmerica, her message reaches out to thousands.
Based in Boulder, CO Karuna pioneered bringing level one, two, and three certified Kundalini Yoga Teacher Training programs to the region and offers daily classes along with online classes, including individual and group sessions. Certified in Children's yoga and prenatal yoga, she teaches yoga to all ages including children, teenagers and prenatal moms. She leads retreats in Costa Rica and Yoga Festivals in Europe and has hosted many workshops with Master Teachers like GuruGanesha, Mata Mandir, and Snatam Kaur. She is ordained as a "Wisdom Keeper" in both Kundalini Yoga and Lakota Native American healing modalities.
True to her spiritual name, meaning "compassion," Karuna likens herself to a coach, helping her students push beyond self-imposed limits. Her classes are filled with humor, music and the spirit of transformation. Between international events, Karuna hosts Yoga-inspired retreats near Boulder at Hacienda de Guru Ram Das.  www.lightonkundalini.com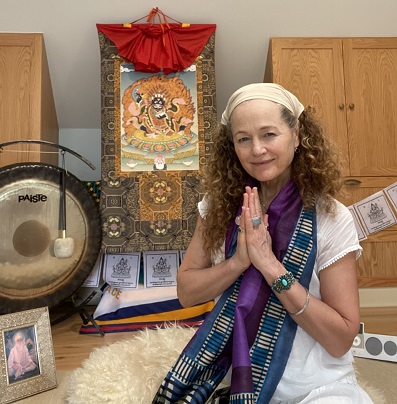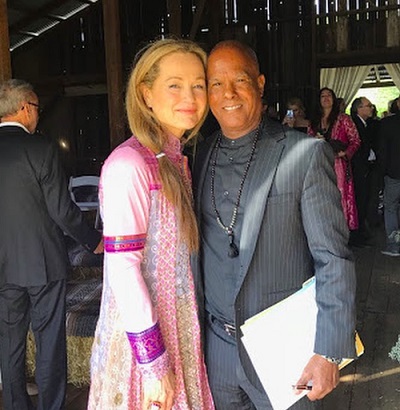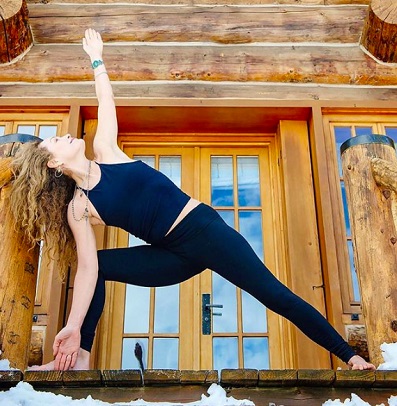 FUN FACTS:
Karuna is a true Tomboy!
She loves bathing in hot springs and resting with Rumi.
Her favorite place is at Amritsar, the Golden Temple, in India.