Dr. Kristy M. Vanacore is a spiritual visionary, modern day medicine woman, and sacred storyteller who weaves ancient wisdom with modern science to empower families to thrive.
Sacred Story
Evolve or repeat. It had come to this after 30 years of enduring and reenacting the traumas of my upbringing—abuse, abandonment, violation, parentification . . . the list goes on. Here I was, a clinical psychologist, wife and mother of two with a successful practice in a pressure-cooker New York town helping others get healthy and heal. Yet I was slowly, achingly dying from my own pathologies, and deeply conflicted about Western medicine's detached approach to "fixing symptoms."
Though I appeared to "have it all" in my public persona, inside I felt like a fearful caged horse, my spirit broken, shackled by an elusive perfectionism, unsure if I even wanted to live. Then I heard a calling in the recesses of my being from an ancient lineage of medicine women. They lured me to love my "wild", let her run free, blaze my own trail. So began my heroine's journey to heal myself through the sacred path of Shamanism and various holistic-artistic modalities that offer true wellness—eventually sharing all of these wisdom ways with my clients and their families.
My journey was one of metamorphosing from near death and disassociation to resolving complex trauma, awakening to purpose, reclaiming my truth and reveling in the sovereignty of my spirit. After a traumatic birthing experience with my first son catalyzed flashbacks and a quest for truth about my past, I ventured from my comfort zone into the shadows of my anguish for the next 10+ years with help from seasoned holistic practitioners. What emerged was the beauty and grace of my feral-foal nature, rewilded, and dancing in the light.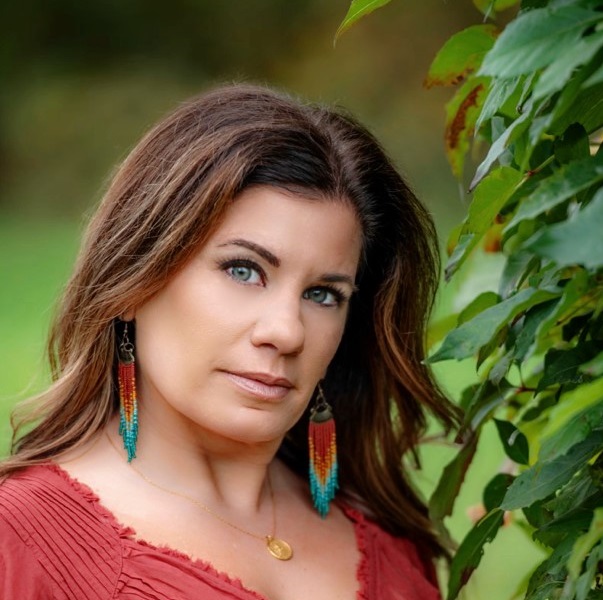 Known as a modern-day medicine woman and spiritual visionary, Dr. Kristy Vanacore has been a prominent trailblazer in the field of holistic psychology for two decades. She has developed an innovative approach to mind-body-spirit healing by weaving ancient wisdom with modern science to empower families to thrive.
In her private practice, Kristy has revolutionized the personal development industry by creating a mentoring program for all ages and stages which combines coaching and personal development, evidenced-based psychological therapies such as Mindfulness-based Stress Reduction, Acceptance and Commitment Therapy, Cognitive Behavioral Therapy, Dialectical Behavior Therapy, Family Systems Therapy and Parent Coaching; Ecopsychology and Nature-based therapies; somatic-based practices such as Yoga, Conscious Dance, Craniosacral Balancing; Energy Medicine including Reiki and Shamanic healing techniques; and Functional Medicine and Nutrition.
Kristy's life mission has been creating a wellness center for collective healing and community. To date, thousands of families have received support through individual coaching, empowerment groups, wellness retreats, and classes. Kristy regularly consults with schools, hospitals, rehabilitation centers, and retreat centers. She is frequently invited to speak locally and nationally about topics such as rebirth of women, mindfulness for children, mindful parenting, empowerment and resiliency, health and wellness for families, meditation, and spiritual development. Kristy also created a professional development mentorship for aspiring healers and world servers.
As a sacred storyteller, Kristy astutely shares the wisdom of the elders through both oral and written tradition. She has seen evidence that excavating one's story is key to becoming a whole being. To that end, she integrates writing as a foundational component of how she guides others to heal.
Kristy frequently writes blogs, articles for various publications, as well as collections of poetry. Kristy lives with her family in Connecticut and can be found online at www.kmvgroup.org.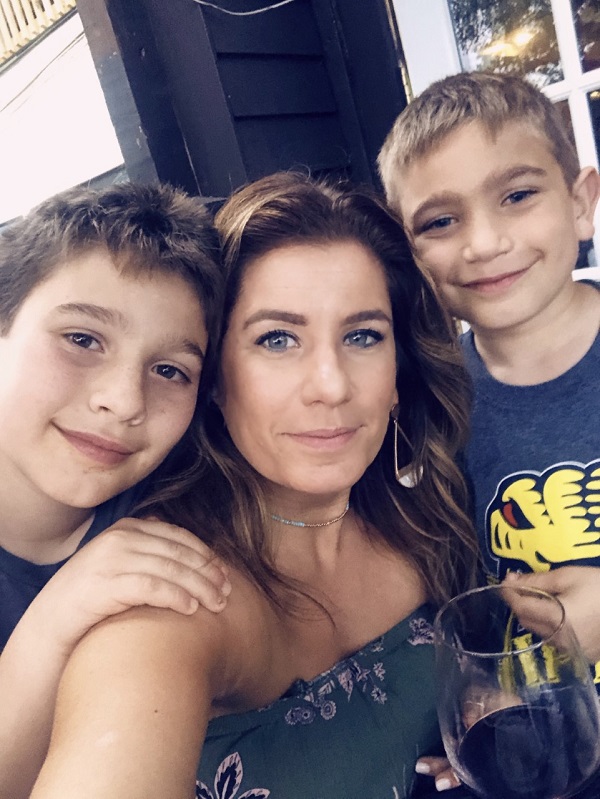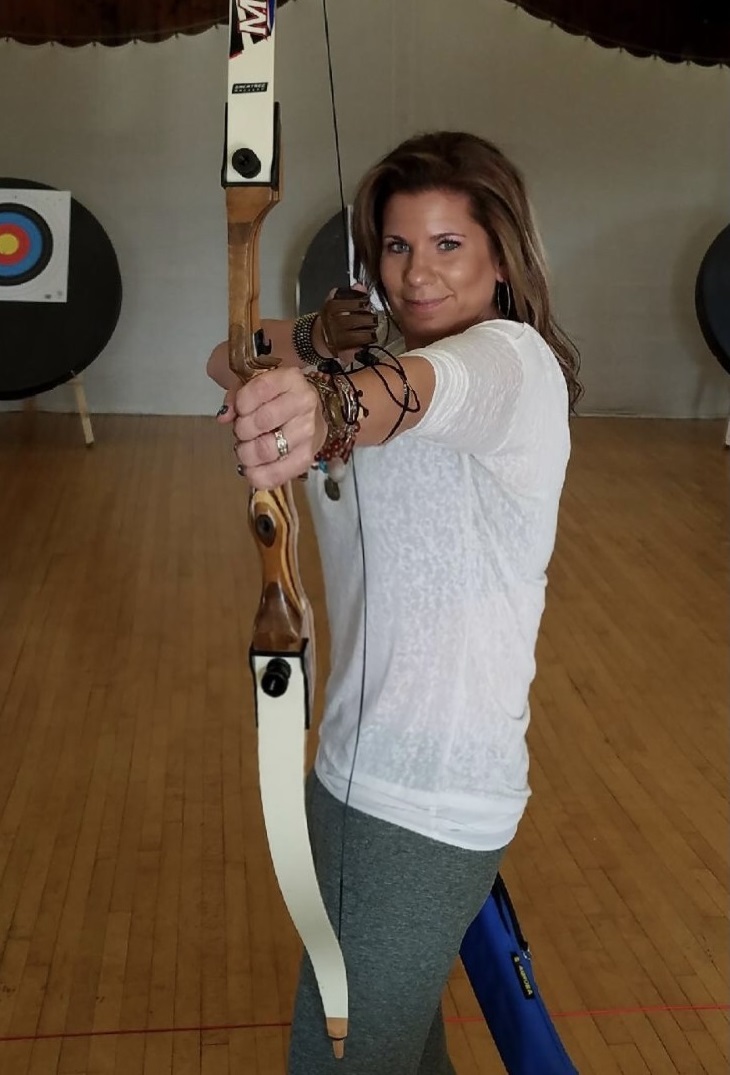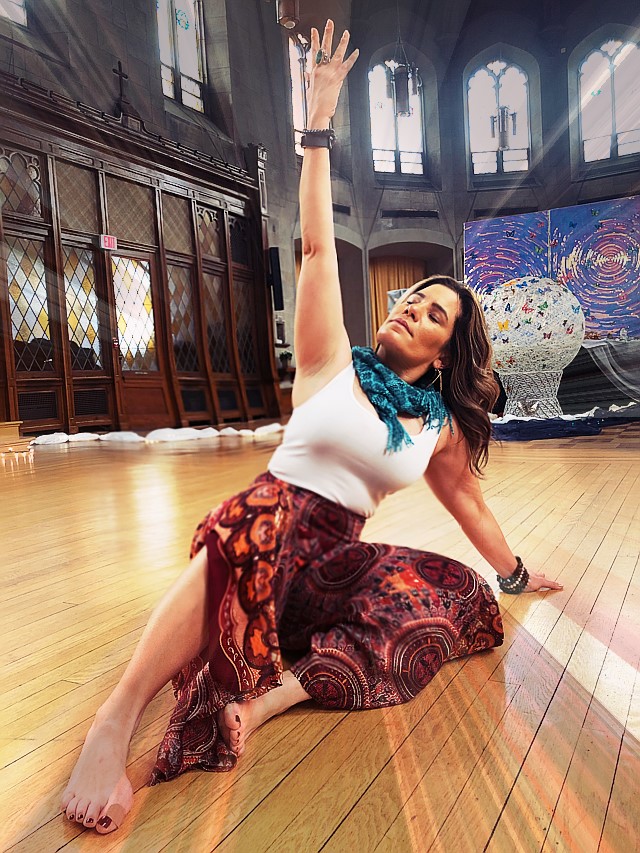 FUN FACTS:
Kristy loves photography and dreams of singing and playing acoustic guitar in a band.
She has serious crystal and driftwood collections.
Her close friends affectionately nicknamed her, "Strega Nonna" after the children's book about an elder Italian witch who helps villagers with her potions, cures, and magic.