"Living In Full Expression"
Jim Phillips is an inspirational speaker, author, and Certified L.I.F.E Coach. He supports and guides others to define, embrace, and experience their true Self within the context of their chosen life path.
Sacred Story
For as long as I can remember I have been curious about who I am and why I am here. In fact, why any of us are here. So much of what I observed and experienced doesn't make sense, at least not from the rational human way of thinking. There has always been this "feeling" that I had something I was to do or experience without knowing what that was.
The conscious knowing began after an experience in church at the age of 13. While sitting in church with my parents I was suddenly spoken to by an unseen, yet very clear voice that said, "You will be doing this someday."
Doing what, I thought. I then looked up to my right which was the direction from which the voice came and then to each of my parents to see if they too had heard what I heard. From all appearances, they had not. I remember thinking to myself, "I am going to do what one day?" I knew I wasn't going to be a minister leading a congregation because that was about as far away from what I felt compelled to do as anything I could imagine. And then the same clear voice said, "You will be doing it differently."
And so here I am decades later writing, speaking and coaching on what I have been given about spirituality and our Divine purpose. I guess one might say much like a minister, only different.
JIM'S PODCAST:
Ancient Wisdom for a Modern World
AUTHOR PAGE:
BOOK EXCERPT: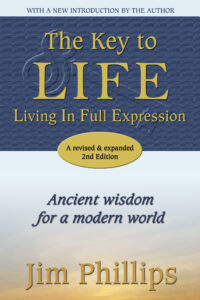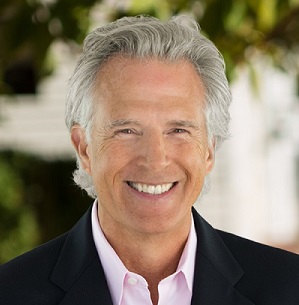 Jim Phillips is an author, speaker, and certified L.I.F.E. and business coach. For the better part of 30 years, he has been an entrepreneur and business leader inspiring others to higher levels of achievement through his presentations throughout the United States and parts of Europe.
Jim has authored two books to date, The Key to Life, published by Sacred Stories Publishing and From Inspiration to Intention which is available as an e-book on Amazon.com.
Additionally, Jim is one of the featured experts in an upcoming movie, Becoming the Keys that also features don Miguel Ruiz, author of The Four Agreements, and Danni on Brinkley, author of Saved by the Light.
You can hear more of Jim's personal philosophy on life through his bi-weekly podcast, Ancient Wisdom for a Modern World which can be found on Sacred Stories podcast.
Jim graduated from James Madison University in Harrisonburg, VA. He currently resides in Aldie, VA where he continues his writing, coaching, and speaking. www.livinginfullexpression.com
FUN FACTS:
Jim loves to dance!
Jim enjoys visiting wineries, sampling the wines, and taking in the beautiful scenery in the northern Virginia countryside.
One of Jim's favorite pastimes is his early morning walks. It is during this time that he is quiet, contemplative, and most receptive to the guidance he is given.